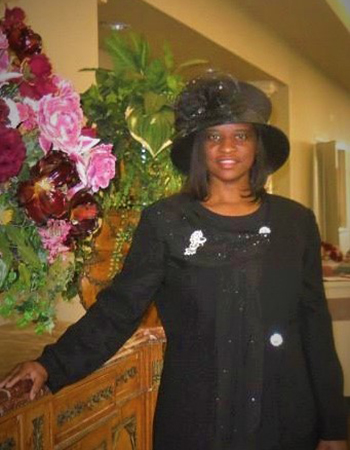 Lady Anita Smith is the epitome of Proverbs 31:10-31. She is a virtuous woman with a humble disposition and sincerely loves the Lord. She is a native of Enterprise, Alabama. Lady Smith is the wife of Pastor Carlos Smith of Macon Full Gospel Holy Temple, Inc. and proud mother of Alysen and Maya Smith.
Lady Smith servers as the First Lady of Macon Full Gospel Holy Temple, Inc.; has worked by her husband's side since he answered the Lord's call to pastor. She has faithfully led praise and worship services and taught Sunday School for adults & teens. This woman of God
has a genuine passion to seeing souls saved and lives changed through the power of the Holy Ghost!
Lady Smith firmly believes in all thy getting, get a good understanding. She has an impressive educational background which encompasses the following degrees: Associate in Applied Science in Logistics Management, Bachelor's in Business Administration, and a Master's in
Special Education. Furthermore, to help advance the kingdom of God, Lady Smith is pursuing a Doctorate in Education with a specialization in Curriculum and Instruction.